Thursday, September 18, 2014 / Tustin
Thursday, September 18, 2014 / Tustin

Come hang out and meet your fellow design community this Thursday at Bluewater Grill from 6 to 9pm. Have a drink, enjoy the AC, and meet some new friends. The MIX is a great chance to talk shop with other creatives, network and make new connections and/or just vent about those pesky clients.
Thursday, October 16, 2014 / Newport Beach

Don't miss this Special MIX Event!

This October MIX is at WRKD, a coworking space for creatives located in Newport Beach. They holding a huge sale of used design books for $5 and design magazines for $1. This collection of advertising, branding, packaging, product design and more come from Jovenville's creative agency, library. These are sought out books and should not be missed. 

Free food and drinks provided. 

One instructor from each College or University (AiOC, Biola University, Bookshop, Chapman University, CSUF, CSULB or LCAD) will be allowed to take 5 books for their school library free provided they contact WRKD and make arrangements prior to the event.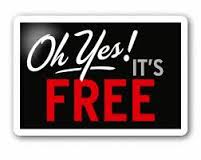 May 30, 2014 / By aigaorangecounty
| | |
| --- | --- |
| | May 28, 2014 / By aigaorangecounty |
| | |
| --- | --- |
| | May 28, 2014 / By aigaorangecounty |