About Us
Founded in 1996, AIGA Orange County is a volunteer-run, voluntary membership 501(c)(3) non-profit organization for the design community in Orange County, California. We are one of 70+ sibling chapter organizations in the nation.
We are a practical resource, support network, and platform for local creative professionals and creative communities. We strive to be inclusive in all aspects – all types of creatives from all backgrounds & experiences are welcomed here.

Join the Board
AIGA OC is run entirely by volunteer community leaders. Want to join the Board? Send us an email. Not ready for commitment? Volunteer with us.

Executive Board
Kelli Willcoxson
President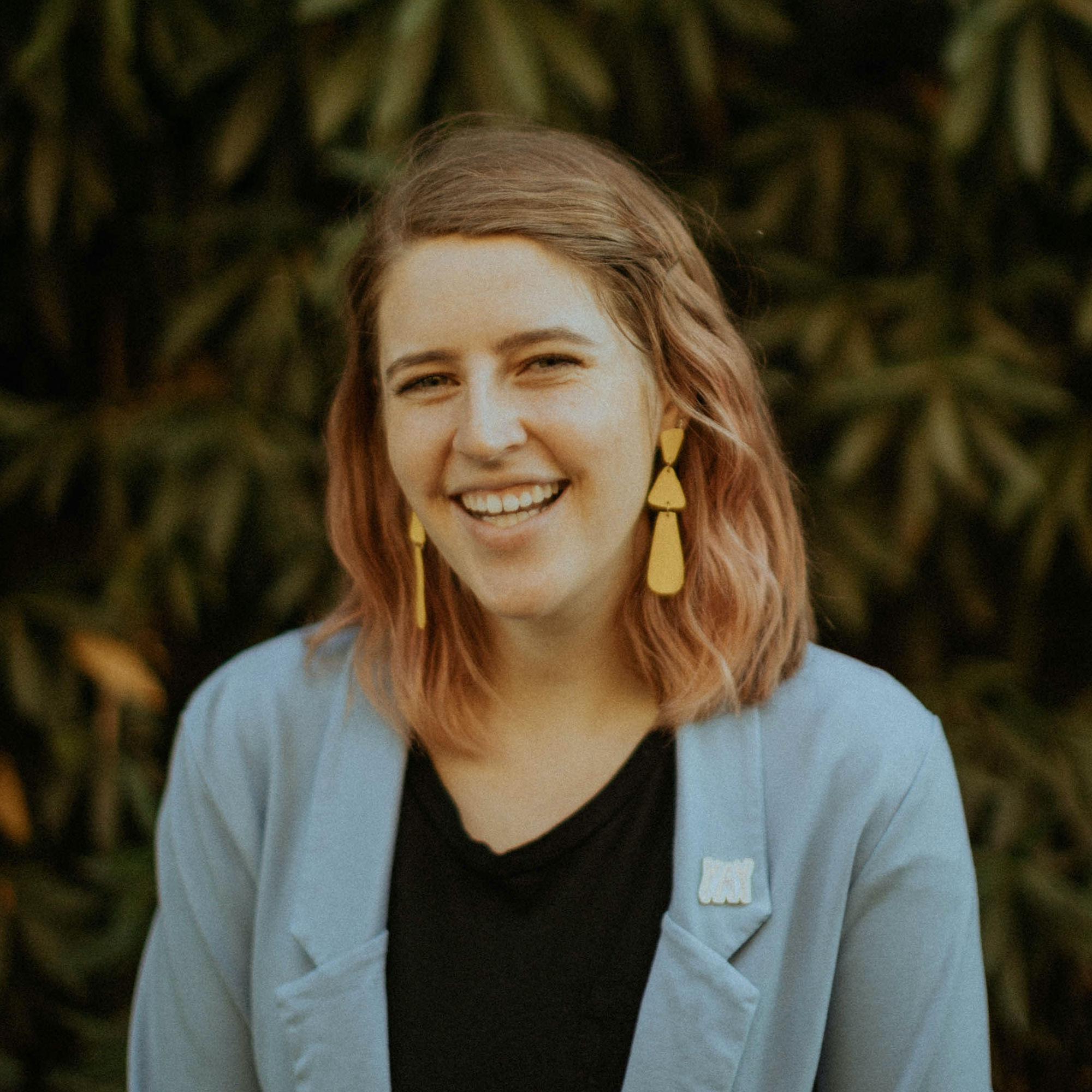 Kelli has been involved with AIGA since her career was just starting out. As a design student at Cal Poly San Luis Obispo, she was an officer and later co-president of the student AIGA chapter. While graduating and working full time in SLO, she served on the board for AIGA Central Coast. Now, she's moved back to Southern California and has happily found creative community with AIGA Orange County. Kelli's love for AIGA Orange County stems from its magical ability to attract creatives of all professions to build a strong creative community, and the bounty of resources and knowledge about the design field. As a part of board leadership, she hopes to continue to build up community and support other creatives through the highs and lows of a career in a creative field. Kelli's "real job" is Marketing Coordinator at the Bruery in Anaheim, and on the side she works as a freelance graphic designer and hand lettering artist. She's a self-proclaimed beverage person and will gladly make the drive to Orange County in the name of great coffee, craft beer, fancy wine, and solid friendship.
Email Kelli at president@orangecounty.aiga.org
Christopher K Wright
Community Leader, Education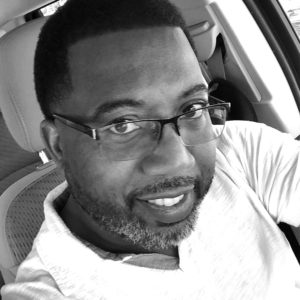 Originally from Brooklyn, NY, Chris relocated to Florida pursuing a career as a graphic designer. He quickly realizedthat his greatest impact to the graphic design industry could be made in the classroom. Chris recently migrated from Florida to the Inland Empire to continue fulfilling his purpose as an educator, passing on the vast design knowledge he gained working with youth groups, non-profit organizations and Fortune 500 companies. Chris received his BFA from Virginia Commonwealth University and an MA and MFA from Savannah College of Art and Design. He finds absolute joy in helping students navigate through their creative journey. His personal mantra: Mentor. Mold. Motivate. Chris currently serves as Assistant Professor of Graphic Design and Visual Experience at California Baptist University (CBU). Yearning to get involved in the creative community, Chris joined the AIGA OC, started the CBU student group and now serves as our Director of Education.
Bill Thompson
Ambassador, Treasurer
Bill contributes with the board because he loves to be around change agents within the design industry and learn from those interactions. He received his BFA from the Art Center College of Design and is currently a principal photographer at Pencilbox Studios as well as an Adjunct Professor of Photography at  California State University, Fullerton. As a photographer, his gift is the ability to make people look friendly and approachable He enjoys  listening to information on mirror actions and micro expressions and uses these to his advantage when photographing really smart people. He also has an amazing ability to always get the "crazy fork" at a restaurant (he is commonly known as the "Fork Whisperer" within his circle) and also has an awesome ghost story that happened on his honeymoon which he will only tell you if you buy him a cocktail.
Community Leaders
Kate Gilman
Community Leader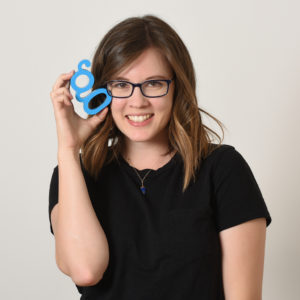 Kate promotes the growth and advancement of AIGA OC through net-weaving with individuals from the local designcommunity. As a leader she seeks to emphasize the importance of creativity, communication, and empathy to others even those outside the field of design. Kate aims to support members by acting as a go-to for information, resources, and to connect them with others in the community. She loves to host creative social events such as hands-on workshops or Design Trivia nights and has a passion for Experiential Design. You can always find her playing computer games with both cats in her lap.
Jamie Stark
Community Leader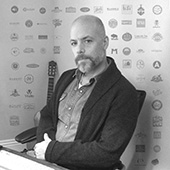 Jamie oversees the development of mentorship initiatives for our chapter. A recent transplant to Southern California, he was motivated to become involved in the creative community by volunteering as a mentor because of the rewarding experiences he had with great mentors while building his career as a young designer. He is a graduate of Fordham University and is now the Principal and Creative Director of Stark Designs LLC. He specializes in his role as a designer, art director and creative professional and has worked with big brands such as Pepsi, Dannon and Equal. He loves pugs and had once served Henry Kissinger and Jacqueline Onassis Kennedy hot dogs!