Join us on Thursday May 12 as we explore what it means to be an In-House designer through the eyes of some of the top creative directors in Southern California. For our inaugural In-House INitiative lecture series, we are bringing together the folks from Boeing, Google, Taco Bell, Pacific Life, Nickelodeon and Oakley to discuss what it means to work outside of the traditional agency realm, and inside some of the biggest brands in the world. Read up on the speakers to get a preview as to what is to come.
---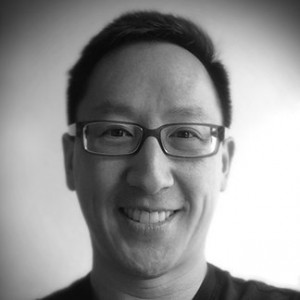 Boeing: Clayton Chu, Senior Creative Director, Creative Services
From cars…to Hot Wheels… to spaceships – full throttle is one of the most direct ways to describe Clayton Chu's career. His ability to take on projects and shoot for the moon reflects a creative drive that began in his early days as Art Director at Publicis and Hal Riney. Before arriving at Boeing, Clayton developed campaigns for Saturn, Suzuki, Land Rover, Mattel, Fisher-Price and Logitech. While working at agencies like Grey, Colby and Partners, and Young and Rubicam, he gained invaluable experience in the art of advertising. Saying that Clayton Chu has worked on some of the most well known consumer brands on the planet is an understatement.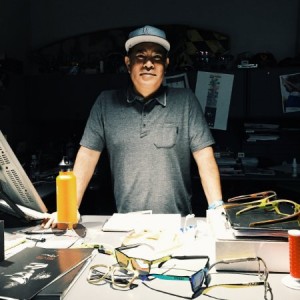 Oakley: Brian Takumi, VP Global Brand Creative Director
If you want to know a little bit about Brian Takumi, I would recommend checking out the Hypebeast article CloudRaker: A Chat with Brian Takumi. But even then, there is so much to say about this talented man that that is only the tip of the iceberg. Working with Oakley for almost 20 years, Brian has lived his dream by re-innovating himself and constantly pushing the design boundaries for one of the "biggest small sportswear companies in the world." Going from designer all the way up  to VP of Creative in just the past two decades, Brian had the opportunity to work through projects such as Oakley's Historical Collection, and the classic "Froggers," while building a badass creative foundation for the brand along the way.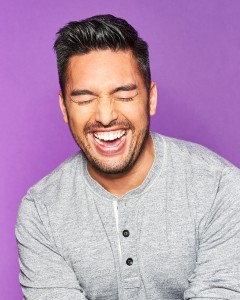 Taco Bell: Christopher Ayres, Creative Director
Christopher seems to have taken the most roundabout turn in design – going from a steady gym membership to a steady stream of tacos – and he has nothing but incredible talent to show for along the way. After working for over a decade as Creative Director on global consumer brands such as Nike, Coca-Cola and JetBlue in New York City, Christopher became the transformative designer who ultimately changed the face of Barry's Bootcamp (a nationwide fitness program). Being a native Midwesterner and a 13-year resident of Manhattan, Christopher longed for a reprieve from the snowmageddon life, so his path ultimately lead him to sunny Southern California where he joins us as Creative Director for Taco Bell's in-house agency.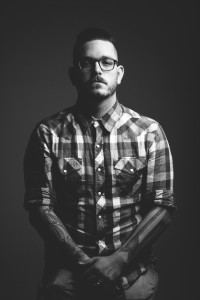 Google: Joel Beukelman, Interactive Designer
Ironically, Joel seems to be one of the most "Google-able" people on the internet, with a plethora of amazing things to say about his journey in design. Moving up the ranks in San Francisco from designer, to Director of Design at AppStack, to Senior Mobile UX designer at Netflix, he comes to Orange County as an Interactive Designer for Google. Joel's experience goes far beyond his resume; he has his feet wet in every creative outlet he can find — speaking at HOW and SXSW conferences, running his own podcast "The Balance" (about the balance between creativity and everything that fuels it), and a brand new BLKMN Vlog; Joel can do it all. Since returning to Southern California, Joel has been an active member in the community by contributing to local Startup Weekend panels in Irvine, and speaking at monthly Connecting Things events hosted throughout Orange County.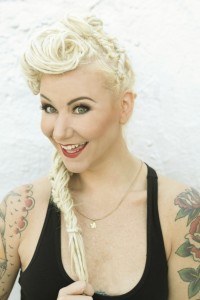 Nickelodeon: CC (Cecilia) Bursell, Design Director, Brand Off-Air
We are pleased to welcome Emmy Award Winning CC Bursell from Nickelodeon to our very first AIGA OC In-House Event panel. With 10 years experience working for Nickelodeon and 11+ years of experience in branding, CC brings to the table a knack for killer design with a great side of humor. Throughout her career, CC has won Promax / BDA Awards, Art Director's Club Awards and AIGA Awards. She also won an Emmy for her Art Director role on the 2012 Kids Choice Awards Style Guide, and an Emmy nomination for her Art Director role on the Nickelodeon's Kids Pick The President Campaign (2012). Originally from Sweden, CC graduated with a BFA in Graphic Design from Temple University before moving to New York City, and eventually Los Angeles where she works now.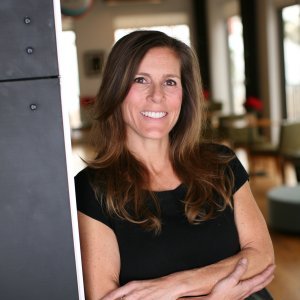 Moderator: Cecilia Gorman, Speaker, Trainer, Career Coach
We are honored to have Cecila Gorman join us as our moderator for the conversation between our amazing panel of in-house speakers. Moving through creative behemoths such as Y&R and Wunderman at an early stage in her career Cecilia Gorman recognized her skills and potential to help professionals work towards their career goals. She seized countless opportunities to help others, eventually becoming  professional speaker, trainer and owner of ceciliagorman.com, which has put her all over the creative map in Orange County. Cecila has over 20 years experience in the advertising industry. She has worked as a creative recruiter for almost a decade and has been a certified John C. Maxwell Trainer, Speaker and Coach throughout her career. Through her motivational speaking and workshops, Cecila utilizes her training and experience to enable professionals to achieve find a their true connection to their career. With Cecilia's' buoyant personality, extensive speaking abilities and deep rooted connection to the creative community in Orange County, we know attendees will leave the in-house session informed, excited and driven to pursue their goals.