THEME: Peer-to-Peer Portfolio Review
Like speed-dating, minus the dating: we're transforming our August community meeting into a peer-to-peer portfolio review. Learn the art of giving and receiving feedback as you share your work with others, while at the same time having their work shared with you.
All work-types are welcome, in any format and medium you like. If you want to bring a polished portfolio to show...great! If you want to only bring one project you're halfway through completing that's fine too.
How It Will Work: We'll organize everyone into sub-groups, and then into pairs. Each pair will be given 30 minutes (15 minutes each) to share their work with each other. When the timer is up...you'll move onto another pairing and do it again. We'll give everyone a worksheet to help facilitate the giving/receiving of feedback, so no worries if you've never done this before.
Set Expectations: We are not inviting 'experts' or creative directors who are hiring. We're doing this as a community. The purpose of this evening is to have an opportunity to share our work with our peers, and to learn about giving and receiving feedback.
Don't Want to Share Your Work? Although we encourage everyone to bring work to share - we'll have a sub-group for people who only want to review other people's projects.
Plus...
Meet with like-minded creative professionals and collaborators
Be inspired by project showcases and design stories from your peers and mentors
Learn about opportunities in Orange County for you to demonstrate the value of design thinking and creative excellence
Get resources to equip you for your creative and professional goals
Be first to hear about upcoming creative events
Bring your ideas to the table and make them a reality with community support
--
When: Tuesday 14th August, 6pm - 8pm (doors 5.30pm)
Where: FLDWRK Costa Mesa, 270 baket St E, Ste 200, Costa Mesa, CA
Fee: This event is FREE and open to our whole community. Sign up and let us know you're coming. Bring a friend!
--
AIGA OC is committed to being a platform for OC creative professionals to flourish.
Questions: Email Archie - president@orangecounty.aiga.org
--
Event Artwork
Each month we ask different member of our community to create the artwork for our meeting.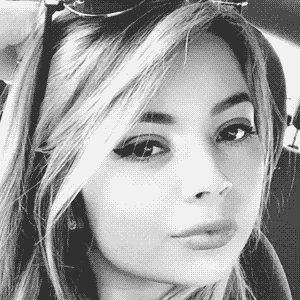 This month: Claudia Bautista is a Graphic Designer working in Marketing and Advertising, and has a love for all things typography, color theory, and print - she's even worked with bodypaints.
Website: https://claubaudesigns.com
Instagram: @claubauhaus
--
About Our Venue
Big thanks to FLDWRK for welcoming us to their Costa Mesa location. FLDWRK offer co-working spaces, start-up programs, and are on a mission to grow a local community of creative entrepreneurs working to advance good in the world. Learn more here: https://fldwrk.io/about/