Theme: The Art of Networking
How should a Creative Professional network and how much time should it take? Embrace social media but which platforms? Instagram or Dribbble? What about LinkedIn? Should you also keep a Behance profile up-to-date or even send a physical mailout to people? If you have time should you try and make regular coffee meetings with potential employees or creatives you admire? At what point should you feel overwhelmed and stop altogether? Come to our February Community Meeting and get to the bottom of why/where/how/if networking is worth it.
When: Tuesday 13th February, 6pm - 8pm (doors 5.30pm)
Where: FLDWRK Costa Mesa, 270 baket St E, Ste 200, Costa Mesa, CA
Fee: This event is FREE and open to our whole community. Sign up and let us know you're coming. Bring a friend!
Meet with like-minded creative professionals and collaborators
Be inspired by project showcases and design stories from your peers and mentors
Learn about opportunities in Orange County for you to demonstrate the value of design thinking and creative excellence
Get resources to equip you for your creative and professional goals
Be first to hear about upcoming creative events
Bring your ideas to the table and make them a reality with community support
AIGA OC is committed to being a platform for OC creative professionals to flourish.
Questions: Email Archie - president@orangecounty.aiga.org
Event Artwork
Each month we ask different member of our community to create the artwork for our meeting.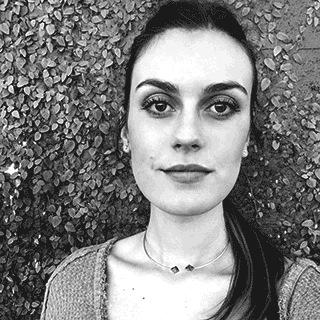 This month:
Sophia Pozzi
is a designer and illustrator from Southern California. She is currently a visual designer/marketing specialist at a software company in Irvine where she enjoys using visual design as a tool to humanize technology. Sophia believes that creating delightful digital experiences can make the world a brighter place. When she's not working, you can bet to find her on her yoga mat or asking to pet every dog she comes across.
Website:
https://sophiapozzi.com
About Our Venue
Big thanks to FLDWRK for welcoming us to their Costa Mesa location. FLDWRK offer co-working spaces, start-up programs, and are on a mission to gorw a local community of creative entrepreneurs working to advance good in the world. Learn more here: https://fldwrk.io/about/