THEME: The Golden Ratio (w. Melinda Livsey)
Join AIGA OC at our July Community meeting as we get to the heart of the mystery of the Golden Ratio. The Golden Ratio is often lauded as a magical invisible constant in our visual culture - like a Da Vinci Code for Designers and Artists - but what exactly is it? Does its existence make Visual Design a practice or an art? Or is it all just fiction to make Designers feel smart?
We'll be joined by special guest Melinda Livsey, CEO of design studio Marks & Maker, and co-host of YouTube show 'The Futur' with Chris Do. You'll leave the meeting with an understanding of what the Golden Ratio is, how we use ratios in design even when we don't realize it, and an introduction to a practical tool designers can use to be more intentional when designing with ratios of scale. Plus...
Meet with like-minded creative professionals and collaborators
Be inspired by project showcases and design stories from your peers and mentors
Learn about opportunities in Orange County for you to demonstrate the value of design thinking and creative excellence
Get resources to equip you for your creative and professional goals
Be first to hear about upcoming creative events
Bring your ideas to the table and make them a reality with community support
--
When: Tuesday 10th July, 6pm - 8pm (doors 5.30pm)
Where: FLDWRK Costa Mesa, 270 baket St E, Ste 200, Costa Mesa, CA
Fee: This event is FREE and open to our whole community. Sign up and let us know you're coming. Bring a friend!
--
AIGA OC is committed to being a platform for OC creative professionals to flourish.
Questions: Email Archie - president@orangecounty.aiga.org
--
About Melinda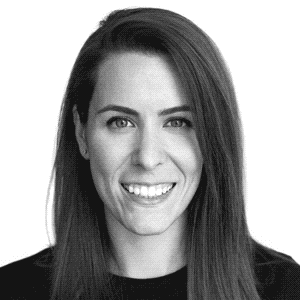 Melinda Livsey is an OC-based Brand strategist, Creative Director and self-described Logo over-analyzer. She leads boutique design studio Marks and Maker, runs Pre-lance (a how-to resource for design grads looking to start their own freelance business), and is a Co-Host on YouTube series The Futur with Chris Do. Melinda's experience with notable names like Oakley, Paramount Pictures and Loot Crate, coupled with her passion for creative thinkers and entrepreneurs, creates the perfect cocktail of impeccable workmanship, exceptional brands and happy clientele. Here she is in action:
--
Event Artwork
Each month we ask different member of our community to create the artwork for our meeting.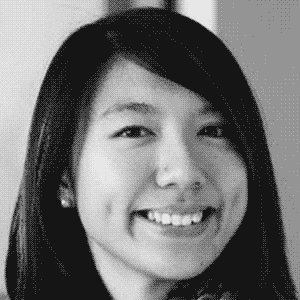 This month: Margaret To currently works as a Multimedia Designer at a digital marketing company by day, and animates & draws by night.
Website: http://megatoe.design/
Instagram: @megatoe.design
--
About Our Venue
Big thanks to FLDWRK for welcoming us to their Costa Mesa location. FLDWRK offer co-working spaces, start-up programs, and are on a mission to grow a local community of creative entrepreneurs working to advance good in the world. Learn more here: https://fldwrk.io/about/