Theme: Creative Briefs - Aligning Expectations & Measuring Results (with Emily Cohen)
What is a creative brief? Why do you need one? When do you write one? We're really excited to welcome special guest speaker Emily Cohen: a business coach for creative professionals.
Learn how to improve how you collaborate with your clients and managers to develop smartly-crafted creative briefs that achieve results. Creative briefs are typically repetitive, long-winded, over reaching, and, at worse, a manifestation of corporate politics and insecurities. The best creative briefs provide a clear set of expectations and define measurable objectives to guide the progress and success of a project. As an added benefit, the creative brief and the development process can express and support the value and power of thoughtful, strategic design in achieving creative and results-driven solutions.
--
When: Thursday 14th June, 6pm - 8pm (doors 5.30pm)
Where: FLDWRK Costa Mesa, 270 baket St E, Ste 200, Costa Mesa, CA
Fee: This event is FREE and open to our whole community. Sign up and let us know you're coming. Bring a friend!
About Emily
Hailing from New York City, Emily Cohen has been coaching creative professionals in their businesses for the last 20 years. In 2018, Emily successfully 150% funded a Kickstarter campaign to publish a book: "Brutally Honest: Strategies to evolve your creative business". Let Emily introduce herself and her book in the video below:
Please note: The book is not yet printed and will not be available for purchase at the meeting. You can pre-order it here: https://emilycohen.com/brutally-honest/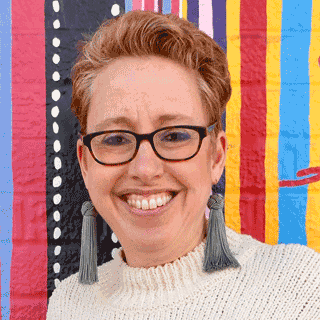 --
Meet with like-minded creative professionals and collaborators
Be inspired by project showcases and design stories from your peers and mentors
Learn about opportunities in Orange County for you to demonstrate the value of design thinking and creative excellence
Get resources to equip you for your creative and professional goals
Be first to hear about upcoming creative events
Bring your ideas to the table and make them a reality with community support
AIGA OC is committed to being a platform for OC creative professionals to flourish.
Questions: Email Archie - president@orangecounty.aiga.org
--
About Our Venue
Big thanks to FLDWRK for welcoming us to their Costa Mesa location. FLDWRK offer co-working spaces, start-up programs, and are on a mission to grow a local community of creative entrepreneurs working to advance good in the world. Learn more here: https://fldwrk.io/about/