Join us for an evening with Mattel's Lead of Development and Creative Experiences, Vanessa Dewey, as she shares her in-house design journey through the leading company of play worldwide. She will explain how the future creative skill set is evolving way beyond graphics, discuss why in-house teams are dominating design, and tell the story about her winding path that earned her a seat at the corporate table. Vanessa will talk about in-house culture, bring to light about in-house trends, and reveal the three keys to team success: passion, patterns and people.
When: Thursday 24th August, 6pm (lecture starts 6.30pm)
Where: Gigasavvy, 14988 Sand Canyon Ave Studio 4, Irvine, CA 92618
Fee: AIGA Members: FREE , General Admission: $20. At the Door: $20 (for everyone).
Vanessa B. Dewey is an L.A.-based cultural connector and in-house advocate. At Mattel, Vanessa designed for iconic IP and licensed brands before landing in her current role of Development and Creative Experiences who has created and produced programs that are imperative to Mattel's creative culture such as ReFuel, Creative Spotlight Series, and an internal podcast series. Outside Mattel, she has continued her efforts in advocacy as Co-Chair for the AIGA National In-House INitiative Steering Committee and as a board member of the LA Design Festival.
Questions: email lauren@aigaoc.org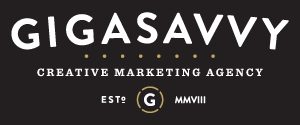 Huge thanks to the team at GigaSavvy, a creative marketing agency, for hosting us in their space for this event!
Part of AIGA's In-House INitiative