Theme: Resume Clinic
What's the purpose of a resume when your work does all the talking and you already have a portfolio bursting with projects and case studies? And how should a creative professional even go about writing a resume while still being able to communicate their personality and creative voice.
This May we're welcoming a team from The Creative Group to our Community Meeting as they lead us in a Resume Clinic. Included in the evening will be practical resume resources for everyone, plus an opportunity to receive 1-on-1 feedback on your resume from a member of the TCG team. Alternatively, come and join us just to catch-up with old and new faces in the community to share your resume experiences and wisdom.
NOTE: Only people who sign-up for the event can be guaranteed a 1-on-1 resume clinic - TCG will be deciding how many of their team to bring based on the registration list. Remember to also bring your resume!
If all of this wasn't enough, we're also kicking off our 2018 Mentorship program during the meeting for those who signed up and have been paired
--
When: Tuesday 8th May, 6pm - 8pm (doors 5.30pm)
Where: FLDWRK Costa Mesa, 270 baket St E, Ste 200, Costa Mesa, CA
Fee: This event is FREE and open to our whole community. Sign up and let us know you're coming. Bring a friend!
Meet with like-minded creative professionals and collaborators
Be inspired by project showcases and design stories from your peers and mentors
Learn about opportunities in Orange County for you to demonstrate the value of design thinking and creative excellence
Get resources to equip you for your creative and professional goals
Be first to hear about upcoming creative events
Bring your ideas to the table and make them a reality with community support
AIGA OC is committed to being a platform for OC creative professionals to flourish.
Questions: Email Archie - president@orangecounty.aiga.org
--
Event Artwork
Each month we ask different member of our community to create the artwork for our meeting.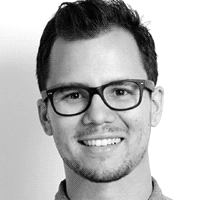 This month: Joshua Phillips is a Graphic Designer and Photographer currently working with the team over at ROCKHARBOR Church in Costa Mesa. Check out his website: https://www.imjoshuaphillips.com and photography instagram: @imjoshuaphillips
--
About Our Venue
Big thanks to FLDWRK for welcoming us to their Costa Mesa location. FLDWRK offer co-working spaces, start-up programs, and are on a mission to gorw a local community of creative entrepreneurs working to advance good in the world. Learn more here: https://fldwrk.io/about/
--
About TCG
The Creative Group are a creative staffing agency working to find and place highly skilled digital, marketing, and creative talent in workplaces across the country. They also create numerous resources to support Creative Professionals in their careers, incluing their acclaimed annual salary guide. Learn more in person at the meeting, or at their website: https://www.roberthalf.com/work-with-us/our-services/creativegroup#jobseekers