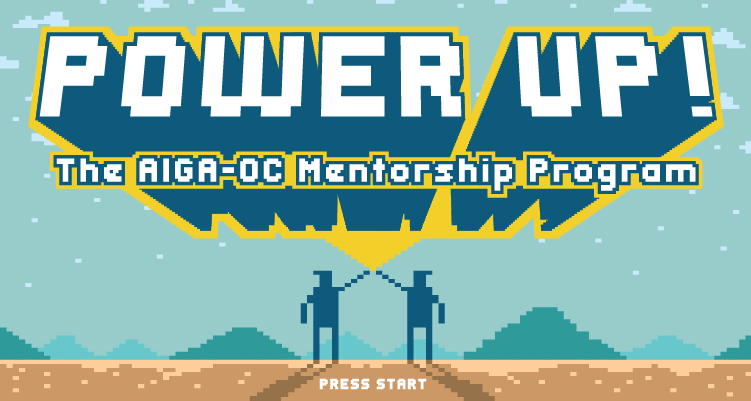 Everyone Benefits From Mentorship
We have all had the opportunity to learn from someone special—that is the essence of mentoring. AIGA Orange County brings added focus to mentorship, creating relationships with guidance in everything from how the business works to individual professionalism to assessing the value you bring to a position and insider knowledge that only comes from wisdom and practice. This knowledge comes from years of experience and practice and is invaluable to our success in the design field. The AIGA-OC mentorship program pairs seasoned creatives across a wide variety of occupations and industries with the next generation of talent, whether they be students or emerging professionals. The goal is to share insights, offer career advice, exchange inspiration and collaborate to elevate our industry as a whole.  
The Process
Mentors and Mentees will apply through online applications. Links are also provided at the end of this page. Applicants will be paired based on interest, experience, and common goals. The AIGA-OC will organize a kick-off event on Thursday, October 15, location TBD for Mentors and Mentees to meet and start their Mentor/Mentee relationship. Selected Mentors and Mentees agree to a 4-month commitment, meeting 1–2 times per month at a location to be agreed upon by each individual (this could be the Mentor's place of business, a coffee shop, whatever works best for you both).   Suggested Curriculum:
Month 1: Kick-Off Event
Mentors and Mentees will meet to introduce themselves, review expectations, existing portfolios, and set goals to determine their program and milestones over the course of the next few months.
Month 2: Actionable Assignment
Mentor to provide Mentee with a simple assignment related to their shared field of interest. Some examples: • A graphic design Mentee could design a logo for their personal brand • A studio photography Mentee could shoot fashion images of a friend The scope of the project should be agreed upon by both participants, but the more effort the Mentee puts into this project the more feedback the Mentor can provide. Submission deadlines and a schedule should be established with Month 3 being the final review.
Month 3: Meet to Discuss Project
The Mentee's project should be submitted to the Mentor at least one week prior to their meeting. This will allow the Mentor adequate time to review the project prior to the meeting and prepare constructive criticism. It's suggested that weekly or bi-weekly check-ins are also conducted to answer questions and maintain momentum.
Month 4: Project Completion
We ask Mentors to invite their Mentees to their agency, studio, cubicle farm—wherever the magic happens. The goal is to provide the Mentee with firsthand insight in to what "a day in the life of" could look like. Real life examples or experiences could include: Sharing the evolution of projects from start to finish: • These are the comps we did for the new XYZ food package. This is the final product. Note all the extraneous logos and information that has been added and how we solved for it with good design. • Join me in a branding presentation so that you can see how and why decisions were made in each round, resulting in a final design. Bring a Mentee to a learning experience • Share a press run with your Mentee. Teach them about the printing process and what to look for on a sheet. • Photographers: have your mentee sit on the sidelines for an actual shoot that would be an amazing experience for them. Or take them through a pro lighting set up, show them the equipment, props etc.
Final
Mentee makes a summary board of the project process or writes a brief case study to be featured on the website.
Requirements to Participate in the Program
  Mentor Requirements:
• Must be working or retired from a professional creative position or teaching
• Must be a current AIGA member
• Must be willing to dedicate a 2–4 hours per month to working with mentee
• Must create a project for the mentee to work on and give guidance and direction
• Must fill out an application and be approved by our Mentorship Committee.
  Mentee Requirements:
• Must be one of the following:

• A student majoring in a creative discipline
• A new creative professional
• A mid-career professional looking to change disciplines

• GPA will be considered (student's only)
• Must be a current AIGA member. Not a member? Learn more about membership, here.
• Must have at least 3 samples of work to show
• Must make a statement of intent
• Must fill out an application and be approved, with stated areas of interest in descending order
• Must be willing to dedicate 2–4 hours per month to meet with mentor
• Must create a project with Mentor
• Must be flexible and respectful of the Mentor's time
• Mentees will be invoiced $20 upon acceptance to the program
Ready?!
Questions?
Contact Jamie Stark, Director of Mentorship, with any questions about the program.